DISCOVERY LOUNGE VENDOR FAQS
EVERYTHING YOU NEED TO KNOW ABOUT SETTING UP YOUR DISCOVERY LOUNGE BOOTH FOR CDS.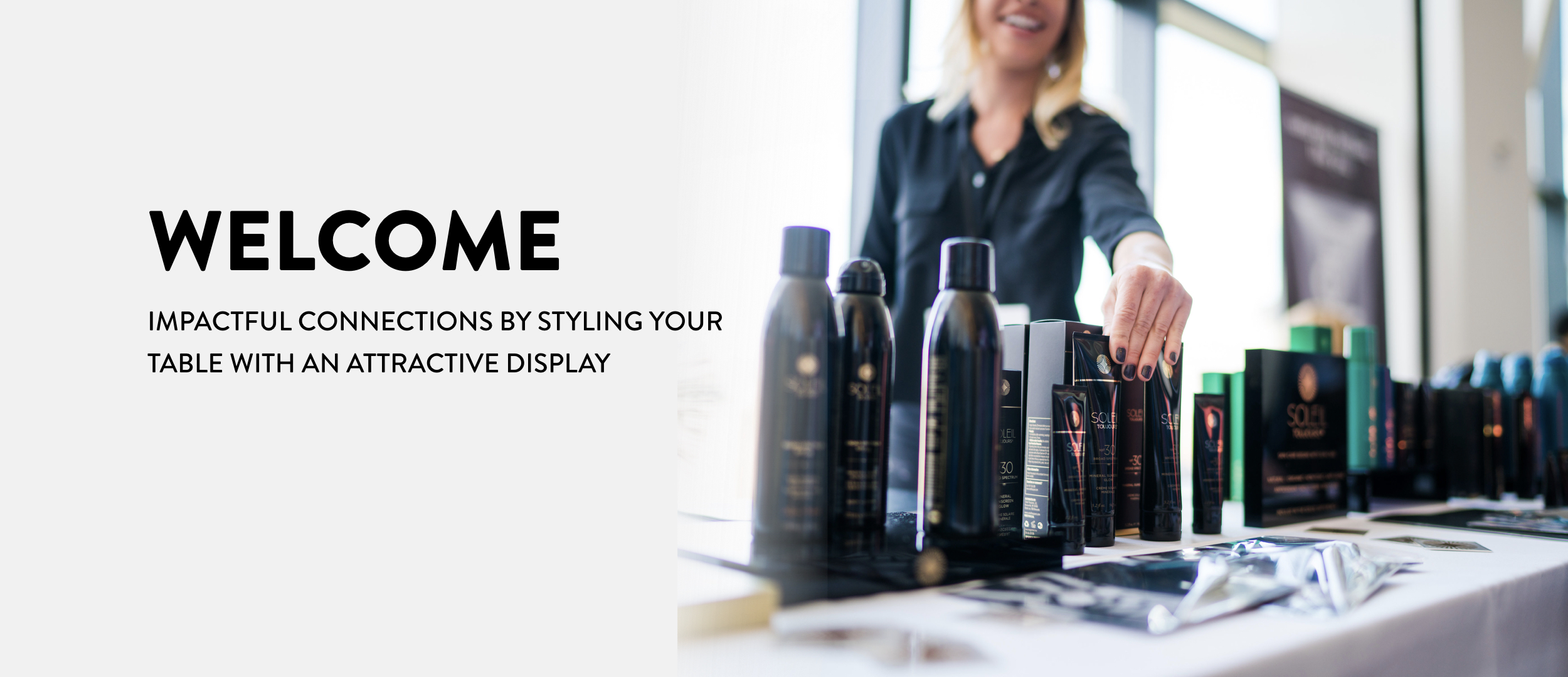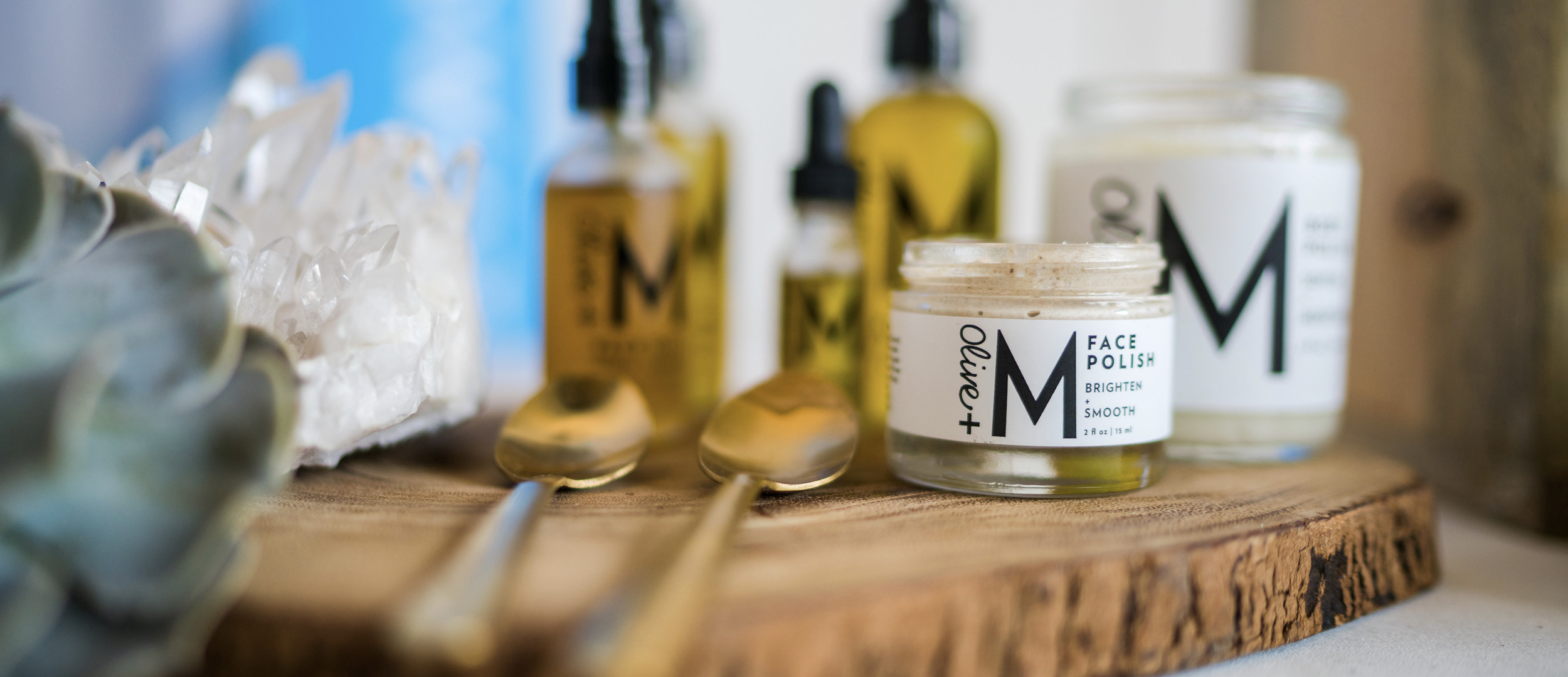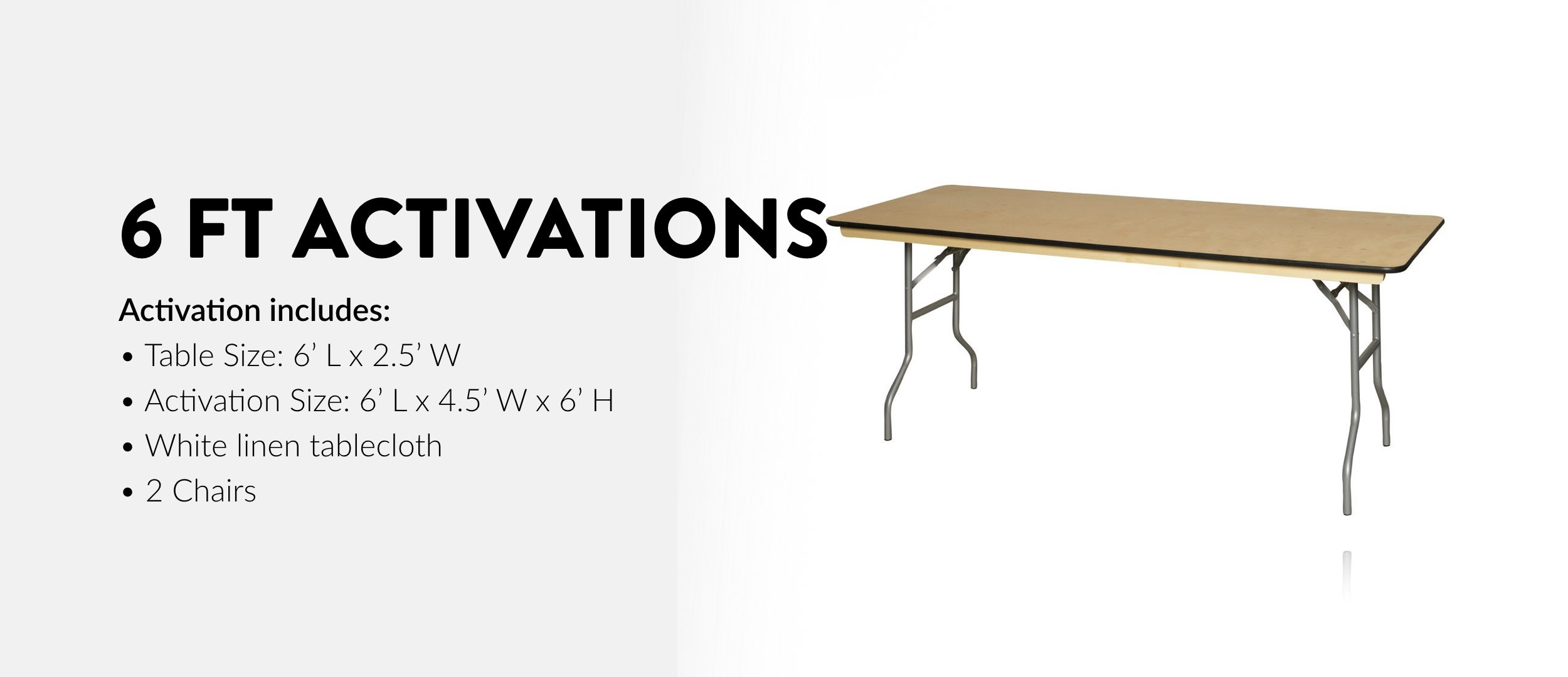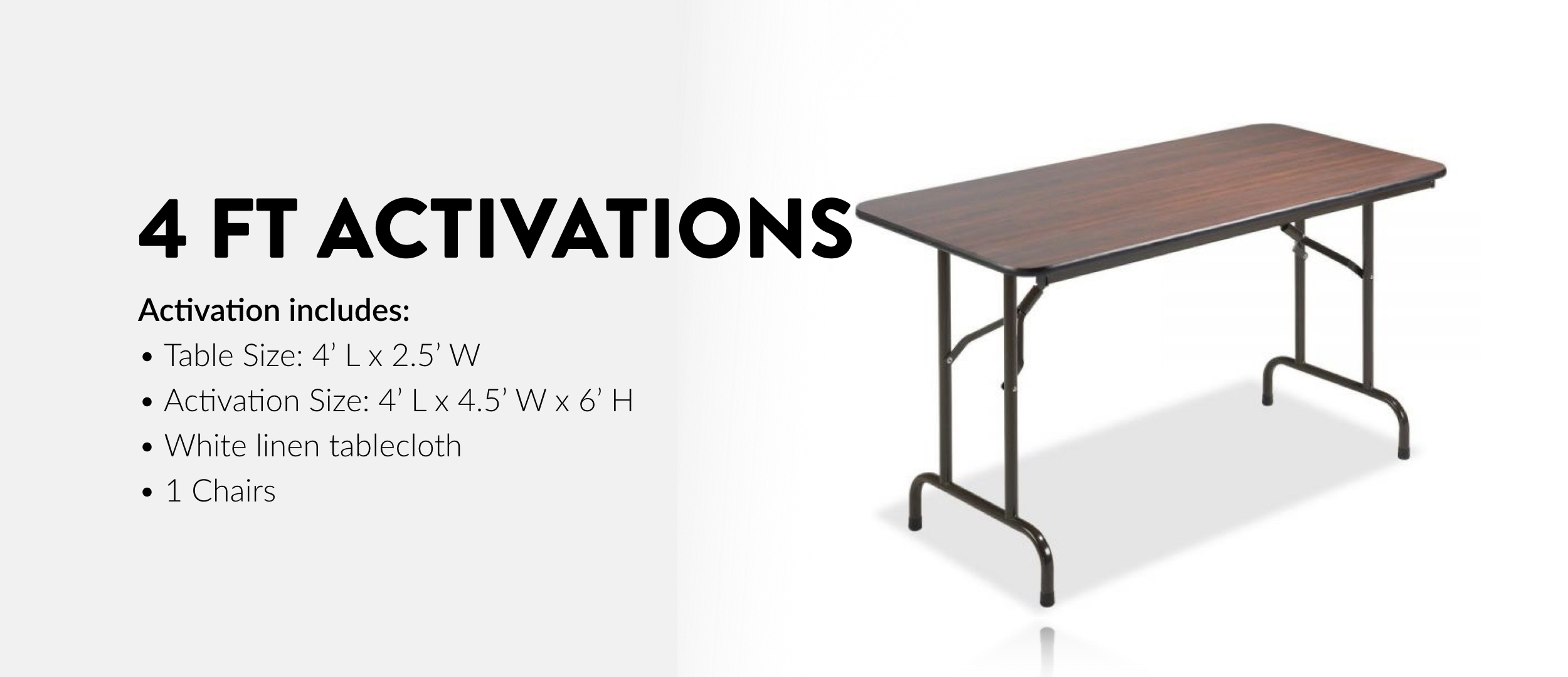 TIMES
Friday, November 17
Load In: 7:30AM - 9:00AM
Walk Thru: 9:00AM
Doors Open: 9:30AM
Panels: 10:00AM - 4:30PM
Discovery Lounge: 12:00PM - 4:30PM
Saturday, November 18
Doors Open: 9:30AM
Panels: 10:00AM - 4:30PM
Discovery Lounge: 10:00PM - 4:30PM
Load Out: 5:30PM - 8:00PM
floor plan
The Discovery Lounge will be held in Studios 4 & 5 on the 6th floor of Spring Studios. Pod numbers are assigned to each vendor and you can locate your position in the Discovery Lounge by using your pod number. If you are unsure of your pod number, please email events@foundermade.com.
The floor plan is available here.
VENDOR ASSETS
To ensure that we have the most up-to-date information and materials please submit your day-of contact info, team member names for registration, and PNG logo to www.foundermade.com/dl-partner-form by October 1, 2017.
EXECUTIVE SUMMARY
Executive Summaries will be sent out to all investors to encourage discovery and connection with partners. Please submit your information to www.foundermade.com/dl-exec-summary by October 1, 2017
Certificate of insurance
Certificates of Insurance (COIs) are required for ALL vendors by Spring Studios. Anyone who is bringing materials into the venue, setting up, and staying to work the event needs to submit a COI. The COI must be event-specific and meet the requirements set forth by Spring Studios.
If you do not have an insurance company to issue you a COI, we recommend purchasing $75 coverage from https://www.totaleventinsurance.com/app/Customer/ExhibitorAnnual.aspx?eid=P9JB1Zh6vbU$. (Please note that Total Events Insurance does not provide coverage for food companies.)
The COI requirements for Spring Studios are below. COIs are due to FounderMade's Production team by Friday, November 3, 2017.
Spring Studios Requirements
1) Commercial General Liability including Personal Injury
$1,000,000 Per Occurrence
$2,000,000 General Aggregate
Commercial General Liability includes coverage for Premises-Operations Exposures, Products/Completed Operations Hazard, Contractual Liability, Broad Form Property Damage, Independent Contractors and Personal Injury Liability. Commercial General Liability includes Personal Injury Coverage (False Arrest, Detention or Imprisonment, Malicious Persecution, Libel, Slander, Defamation or Violation of Right of Privacy, Wrongful Entry or Eviction or other Invasion or Right of Private Occupancy).
2) Worker's Compensation and Employer's Liability
Where required by State Law, Worker's Compensation Insurance with statutory limits for the State of New York including Employer's Liability Coverage with minimum limits of $500,000.00 Each Accident, Injury by Disease Each Employee, Injury by Disease Policy Limit.
3) Automobile Liability Insurance
Automobile Liability insurance covering owned, non-owned and hired automobiles, trucks and trailers used by the Contractor. This insurance shall provide coverage not less than that of a standard comprehensive automobile liability policy with limits not less than $1,000,000 combined single limit.
4) Liquor Legal Liability (where applicable)
Required from any person or entity that will be selling, serving or otherwise providing alcoholic beverages within the facility(ies). Coverage will include Liquor Legal Liability by a caterer licensed to serve alcoholic beverages. Host Liquor is not acceptable for any person or entity selling or serving alcohol.
$1,000,000 Per Occurrence
$2,000,000 General Aggregate
5) Additional Insured Parties for General Liability, and Auto Liability shall read as follows:
"EVENT NAME / EVENT DATE"
Spring Studio New York LLC
Spring America Inc.
50 Varick Street Condominium
Varick 3 LLC
Varick 4 LLC
Smith Murdock C
50 Varick, LLC
50 Varick SP, LLC
Verizon, LLC
6) Certificate Holder shall read as follows:
SPRING STUDIOS NEW YORK LLC
6 St Johns Lane,
New York, NY, 10013
COIs MUST be received by 12:00 PM EDT on Friday, November 3. To ensure that your COI meets Spring Studios' requirements, we recommend you send us your COI at least 24 hours prior to the deadline. If your COI is not received by 12:00 PM EDT on Friday, November 3, Spring Studios may not allow you on site for the event. COIs may be sent to events@foundermade.com.
REGISTRATION
Please note that each vendor is provided with a set number of tickets for staff as outlined in your partner agreement. It is the responsibility of the vendor to switch out passes with leaving/incoming staff if needed.
If you have not already done so, please inform us of who will be attending from your company by emailing us at events@foundermade.com. For each person, please include:
First & Last Name
Email address
Title/Position
Ticket type: Vendor or Guest
Shipping
If you are shipping products and/or displays for CDS, please be sure to follow the instructions below to ensure proper
delivery:
Directions
1. Each partner is given a specific URL for BLISSET to further track your packages. Please use the following format to login:
Visit https://ebliss.blissetllc.com/SimpleASN/ to log-in and access the shipping portal.
At the login screen, enter the following:
Username: (FirstinitialLastname)
Password: (FirstinitialLastname)
Please note that these are all uppercase
2. There is a button in the top right corner of the "Customer Info" section called "Print Container Labels." Press this button after saving the ASN, and a PDF document will be generated, one page for each box in the shipment. Print the generated document and place one label on each box. Once the label is generated, BLISSET will be notified of the impending delivery. If tracking number(s) are available please also include this in the ASN.
3. Please make sure each of your packages have your company name and pod # to ensure tracking and delivery.
For further assistance with completing the ASN, you may refer to this PDF.
SHIPPING ADDRESS
BLISSET
c/o Consumer Discovery Show [Company Name - Pod #]
50 Triangle Boulevard
Carlstadt, New Jersey 07072-2071
SHIPPING Dates
Shipments must be received to BLISSET no earlier than 15 days prior to the event and no later than 3 days prior to the event.
PLEASE NOTE
You may NOT ship to BLISSET without completing the form. Additionally, it is of extreme importance that when you are shipping to this facility, you must place your COMPANY NAME & POD # on each label. If you do not mark these important details on the label it may cause your products to not be shipped and delivered to Spring Studios in time for the event. FounderMade is neither responsible nor liable for shipping and BLISSET is neither responsible nor liable for shipping that is not marked and/or coordinated correctly.
What the Discovery Lounge Looks Like
What FounderMade Provides
6' Activations:
• Table: 6' L x 2.5' W
• Activation Size: 6' L x 4.5' W x 6' H
• White linen tablecloth
• 2 Chairs
4' Activations:
• Table: 4' L x 2.5' W
• Activation Size: 4' L x 4.5' W x 6' H
• White linen tablecloth
• 1 Chair
Hightop Activations
• Table: 2' D x 48" H
• Activation Size: 3' D x 6' H
• White linen tablecloth
Signage
Signage helps to attract attendees to your booth by creating visual interest for your activation. Out of respect for your fellow exhibitors, please make sure that your signage fits within your activation space. If your signage requires a stand, please be sure to bring one as Spring Studios does not allow signage on the walls.
Images from previous FounderMade events at Spring Studios
DISCOVERY LOUNGE
We publish professional photos after the summit, designed to showcase & highlight your brand with full impact! We use our favorites in a lot of our marketing materials too, which is more exposure for you. Published images tend to get picked based on how tidy they look, so please bear in mind:
No water bottles / drinks containers on top of table
No jackets on chairs or visible around your stand
No litter
No personal devices on display
F&B Vendors
There are no prep kitchens available, vendor must provide their own ice, and open flames are not allowed.
You are responsible for providing your own utensils, plates, and napkins.
Electrical Needs
Please let us know if you'll need access to an electrical outlet and how many two weeks prior to the event.
Bar Carpet/Tarp
If you will be using any type of liquid or ice for your demonstration you are required to bring a bar carpet or tarp to place under your area/ice buckets for safety.
Garbage
We will be providing large communal garbage cans around the venue and in the Discovery Lounge. If you need a smaller garbage can please bring your own, which you can empty into one of the larger bins provided.
Liquor License
All vendors providing alcohol must provide our venue partner and FounderMade with their liquor license as well as a Landlord Authorization form.
Payment
To participate at the Consumer Discovery Show your account must be paid prior to the show.
ON-SITE SALES
Can I sell products on-site?
Absolutely! Be sure to bring your Square reader or other POS system to take orders.
How many products should vendors bring?
We are expecting 1000+ attendees for the entire event, so bring enough product to fulfill orders on-site or be prepared to take orders online through your e-commerce site or POS.
Do I need an NY State Sales Tax Certificate of Authority?
If you are an out of state vendor then you must obtain a Sales Tax Certificate.
Can I leave my booth to attend a panel?
Of course, but we encourage you to have someone staffing your booth at all times to connect with partners, answer consumer questions, and watch your product. FounderMade is not be responsible for lost or stolen items during the show.
WIFI
Wifi is available on-site using the following log-in:
NETWORK: CDS2017
PASSWORD: foundermade
SHOW TERMS AND CONDITIONS
EXHIBIT HOURS – FounderMade, Inc. ("FounderMade") shall determine and publicize the exhibit hours the building will be open to the industry during the show ("Show"). Exhibitors will be admitted to the Facility three hours prior to show opening times. Spaces will be ready for the installation of exhibits at 12:00 noon the day prior to the Show and must be in place no later than 9:30 AM on the day of the Show. Exhibits cannot be dismantled until the last day of the Show at 4:00 PM, and must be out of the Facility by midnight on that date. FounderMade reserves the right to restrict exhibitor's participation in future shows if this policy is violated.
MERCHANDISE REMOVAL - No merchandise may be removed from the Facility until 4:00 PM on the last date of the Show. No exhibits or parts of an exhibit may be removed until after the closing time of the Show. At this time, all exhibitors should remove all valuable items from their displays.
RULES FOR EXHIBITS
DELIVERY - Earliest date exhibit material can be allowed at the Facility is noon the day before the Show. All shipments must be PREPAID.
DISPLAYS - No signs, partitions, apparatus, shelving, etc. may extend more than 8 feet above the floor along the rear of an exhibit. Exhibitor will not be permitted to erect signs or display products obstructing the view or disadvantageously affecting the display of other exhibitors. The cloth booth twill be erected by Show Decorator and all orders for rugs, furniture, etc., should be directed to Show Decorator.
LIABILITY - The Exhibitor is entirely responsible for the leased space and shall not injure, mar or deface the premises. The Exhibitor shall not drive, nor permit to be driven, any pins, nails, hooks, tacks, or screws in any part of the Facility. Furthermore, Exhibitor shall not affix to the walls or windows of the Facility any advertisements, signs, etc., or use tape or any other adhesive-type material on painted surfaces. The Exhibitor agrees to reimburse the FounderMade and/or the Facility for any loss or damage occurring to the premises or equipment.
AISLES - The aisles, passageways and overhead spaces remain under the control of the FounderMade, and no signs, decorations, banners, advertising matter or exhibits will be permitted in those areas except by written permission of the FounderMade. All exhibitors and personnel must remain within the confines of their own spaces.
SPACE - The space contracted for is to be used solely by the Exhibitor whose name appears on the Contract and no portion can be sublet or assigned without receiving written permission from FounderMade. The Exhibitor shall forfeit right to the space, all prepaid rentals and, upon demand, pay any rent balance owing to the FounderMade for failure to occupy or use the space or to have the exhibit completed and in place by the opening of the Show. FounderMade reserves the right to relocate the exhibitor.
ALCOHOLIC BEVERAGES - Exhibitors and their employees, agents and guests shall not consume any alcoholic beverages except in designated areas. Violation shall be grounds for removing Exhibitor and exhibit from the Show without refund.
RESTRICTIONS - The FounderMade reserves the right to restrict or remove exhibits, without refund, that have been falsely entered, or are deemed by the FounderMade unsuitable or objectionable. This restriction applies to, but is not limited to, noise, P.A. systems, persons, animals, birds, things, conduct, printed matter, or anything of a character that might be objectionable to the Show or the FounderMade. ALL EXHIBITS MUST COMPLY WITH CITY ORDINACES, REGULATIONS AND FIRE MARSHALL INSTRUCTIONS.
STORAGE - Fire Marshall Regulations prohibit the storage of boxes, crates, packing material, etc., and not more than a one-day supply of literature at your display. Exhibitor must arrange for storage of empty crates, etc. at own expense.
RUNNING OF ENGINES - Oil or gasoline engines may be operated only with the consent of the FounderMade and must conform to City Ordinances, Regulations and Fire Marshall Instructions.
INSTALLATIONS - Any special carpentry, wiring, electrical or other work, gas, steam, water or drainage connection shall be installed at Exhibitor's expense, and in accordance with the building and FounderMade's direction.